This is like having your very own "
Super Power Solo
" at your fingertips every time you are ready to mail.
What mailers you may be asking?
Well take a look at these powerhouses!



1-2-3-List
75 Percent Mailer
Adchiever
Almighty-Safelist
Ant Mailer
Bakery Mailer
Brusads
Candy-Coated Mailz
CEO Marketing Path
Continental Safelist
Conversion Mail
Easy Peasy Mailer
Elevated Power List
Email Traffic List
Email-Hog
Ez Profit List
Fast Cash Mailer
Fast List Mailer
Genie Mailer
Global Viral Mailer
Golden Chest Mailer
Golden Op Safelist
Grapevine Mailer
Guaranteed Mails


High IQ Mailer
Insta Bucks Mailz
Instant Viral Mailer
Land Marketing Mailer
Lazer Hits
List Ablaze
List Adventure
List Builder Mayhem
List Moola
LOL Solos
Lucky 7 Mailer
Mad Dog Mailz
Magical Mailer
Magic Emails
Mail Our List
Mails From The Crypt
Max Mailer Pro
MegaTrafficList
Mountainhighmailer
My Emailz Shuffle
My Instant List
Northern Mailer
Pro Active Mailer
Prodigious List
Project Free Mailer

Puffin Mailer
Realm Of Gold
Red Stag Mailer
Richy Rich Mailer
Rodeo Mailer
Safari Mailer
Special Delivery Mailer
The Last Mailer
Top Priority Mailer
Traffic Booster Mailer
Traffic Leads 2 Income VM
Traffic Puck Mailer
Triumph Mailer
TWE-safelist
Viral Ad Magnet
Viral Blitz Mailer
Viral IM List
Viral List Mogul
Viral Mailman
Viral Safelist Mailer
Web Mail Ad
Whitelist-Email-Marketing
Your Ez List
Your Huge List
Zaney Mailz
(Mailings will be done from YOUR member areas remotely and automatically)
~:~:~:~:~


Get Exclusive Offers From These Sites For Referral Frenzy Members Only!
Plus Advertising For Your Own Promotions
EACH and EVERY Month!
15,000 Surf Credits, 80,300 Mail Credits,
199,500 Banners and Texts Ads Monthly



All This Advertising, Access to The Mailing System!

Yes! With Referral Frenzy You will finally SEE
Results From Your Online Marketing!

$15.00 Monthly Keeps You Active,
or Grab the Yearly Offer $97
That is only $8.08 a month For Huge Marketing Power
for an entire YEAR!





Mailing is a MUST if you want to Succeed!
I can't wait for you to see what you've been missing!
This site is a huge marketing tool that
also brings you loads of traffic and advertising.
It is not meant as an affiliate site.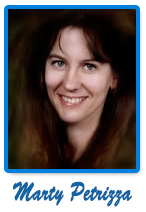 I have been so blessed, and now I want to give back!

My personal mission is to give you everything you need and then some to make sure your marketing efforts bring you results!
ReferralFrenzy.com is NOT an MLM, Pyramid Scheme, or Get-Rich-Quick program. We do not require you to have a website or sell any product to use our service. We do not require you to refer anyone to our site to use our service. You will not get rich by using our program. We are an internet advertising program.