SUPER TOOLS!


Things just got VERY INTERESTING!


Get the best time-saving tool on the net


ONE TIME FEE
$24
adding credits to your surf sites, banners, and texts for all those sites you belong to is quite a chore, right?
WELL, I HAVE SOLVED THE PROBLEM FOR YOU!
you can now access over 100 sites and add your advertising in minutes!!


IT WILL BE
LIFE CHANGING!!
$24
ONE TIME FEE
This gives you lifetime access to this time saving tool!
Thank you again for choosing Referral Frenzy
for your marketing needs.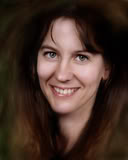 God Bless
Marty Petrizza